Top New Year's Resolutions for Your Pet
By Nicole Abrego
The dawn of a New Year is the perfect time to reflect on what you have accomplished during the past year and set resolutions for you to live your best life in the next. So why not set some New Year's Resolutions for your pets as well?
Join us as we countdown our top New Year's Resolutions for Pets so your pets can start 2020 off on the right paw.
7. Manage Your Pet's Weight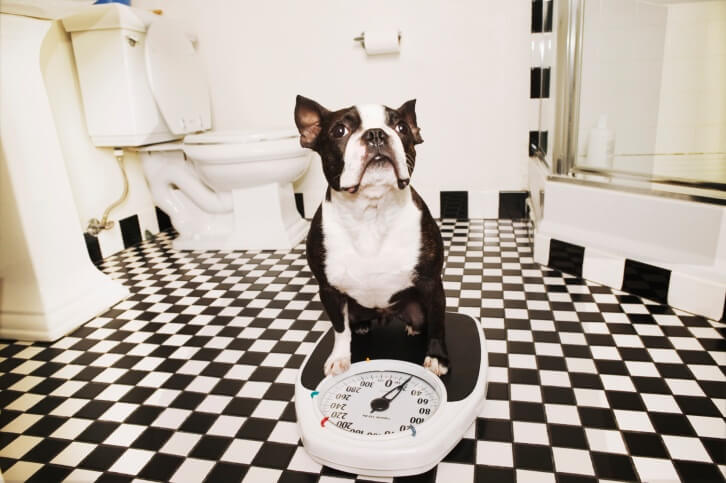 In 2018, an estimated 60% of cats and 56% of dogs in the United States were overweight or obese. Obesity is becoming a growing problem among pets and could lead to serious health issues such as osteoarthritis, diabetes, certain types of cancers, and an overall shorter life expectancy. If your pet looks a little "fluffier" than usual, you should consider setting your pet up on a weight-loss plan ASAP. Our veterinarians can help customize a weight-loss plan suited for your pet and will guide you along your pet's journey to a healthy weight and an overall happy life.
6. Treat Your Pet to a Spa Day
Self-care does wonders for humans. So helping your pet look and feel their best can brighten up their day as well. Keeping your pet properly groomed, nails trimmed, and ears cleaned helps maintain a healthy body and keeps them looking and smelling great. Regular bathing creates a healthy coat and skin while nail trims prevent nails from becoming overgrown and reduce the risk of infection. Regular visits to the groomer can potentially also help spot health problems such as lumps, bumps, and injuries before they become serious issues. The Drake Center is proud to offer regular and medicated baths for dogs and strive to provide a stress-free grooming experience for your pet. So treat yo' pet and schedule their spa day so they can ring in 2020 in style!
5. Protect Against Pests
If your pet is not already on a pest preventative schedule, what are you waiting for? Fleas, ticks, and other pests pose a great danger for your pets and home. Not only can these parasites cause health issues such as skin irritation, itching, and skin infections, they are also carriers of diseases that can affect both pets and humans. The Drake Center veterinarians recommend Sentinel as a year-round parasite prevention treatment that prevents flea eggs and larvae from developing. Sentinel also protects against heartworm, whipworms, roundworms and hookworms. We also recommend Bravecto to protect against ticks and adult fleas for up to 3 months. Sentinel and Bravecto will help provide optimum parasite control throughout the new year and beyond.
4. Create a Pet Emergency Plan
We hope for only the very best in the coming year, but unfortunately it's near-impossible to predict when an emergency will strike. Whether it's an evacuation or a natural disaster, having a pet emergency plan in place will help ensure that your pet is not forgotten during an urgent situation. This plan should include a list of pet-friendly shelters that will provide lodging for your pet, an easy-to-carry pet emergency kit filled with your pet's food, water, medication and medical records, and a pet first-aid kit. If you don't already have a plan in place, now is a wonderful time to make one! If you need assistance in preparing a pet emergency plan and kit, you can contact us today.
3. Play More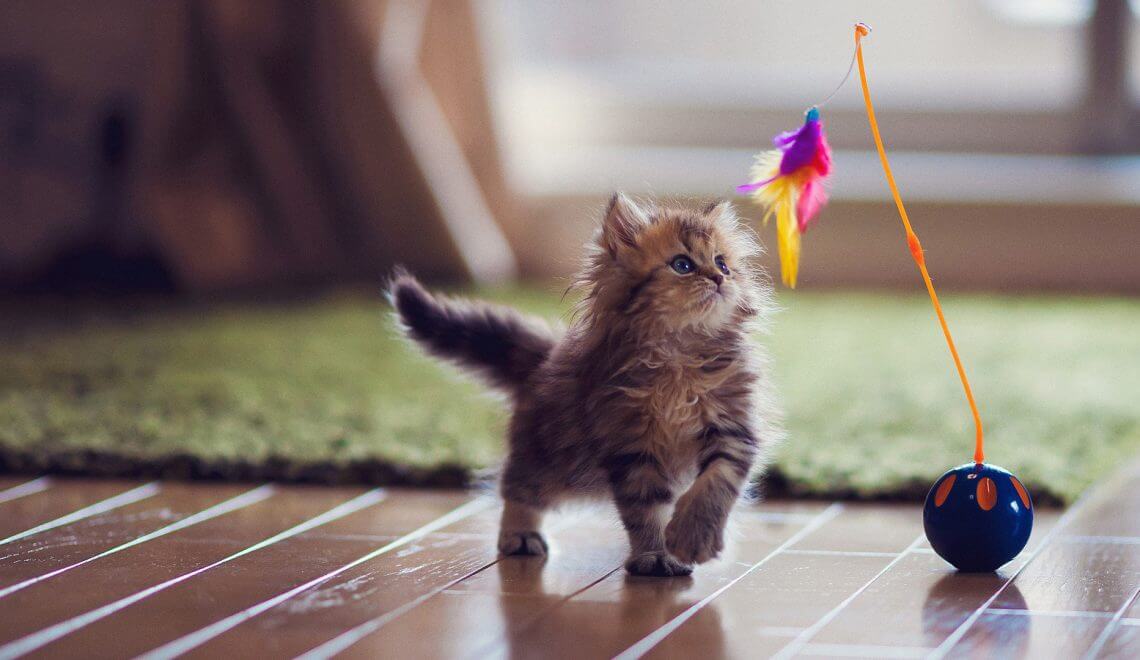 Playing with your pet is not only a great bonding experience between you and your furry loved one, it's also a great source of exercise for your pet (and even you!) Add an extra walk with your dog to your daily routine. Schedule a time of the day where you spend 5 - 15 minutes playing fetch your dog or take a trip to a local dog park. Create a cardboard box playground for your cat by using empty shipping boxes from all the online holiday shopping you did. Even using a laser pointer or feather toy to entertain your cat can go a long way. And most importantly, have fun!
2. Brush Your Pet's Teeth
Did you know that dental and periodontal disease affects nearly 85% of all cats and dogs over 3 years of age? Regular brushing of your pet's teeth promotes a healthy mouth and is one of the best things to do for your pet's dental health. The Drake Center also provides the highest-quality and comprehensive dental care services for your pet. You can set up your pet's dental appointment at The Drake Center here. We also have tutorials on how to brush your dog's teeth here and how to brush your cat's teeth here.
1. Visit Your Vet
Having your pet visit their veterinarian for an annual physical exam is crucial to their overall health. Yearly examinations (or bi-annual exams for pets over 8 years of age) are the best way to catch hidden illness or health concerns before they turn into serious issues. Plus, our veterinarians take pride in providing a fear-free experience and do their best to ensure that your pet is as comfortable as possible during their visit. Making your pet's health one of your top priorities in the coming year and beyond is the best way to help them live a happy and healthy life. If you need to schedule your pet's next appointment or have any questions, you can contact us here. Wishing you and your pets the very best in 2020!
The Drake Center for Veterinary Care is an AAHA-accredited animal hospital located in Encinitas, CA. The Drake Center loves being a source of information for all pet owners across the country however if you have any questions regarding pet care and do not live in Encinitas, CA or surrounding cities, we encourage you to contact your local veterinarian.