9 Things to Consider When Choosing a Veterinarian
As pet parents, we take great joy in picking out the perfect collar and matching leash, the most comfy bed, and cutest dishes we can find for our pets. It goes without saying, taking the time to choose your pet's veterinarian is one of the most important things you can do for your pet.
With so many choices available, it can be a difficult decision to make. Some of the most trusted resources for pet owners (American Veterinary Medical Association, Humane Society, and the American Animal Hospital Association) have compiled checklists of things you should consider when selecting a veterinarian.
How The Drake Center stacks up:
1. What is their philosophy? Does it coincide with mine?
We believe that pets are truly a part of the family dynamic, and that the human animal bond is important. At The Drake Center, we aim to ensure that every human and animal who walks through our doors receives a one-of-a-kind veterinary experience. This unique level of service is based on a dedication to quality patient care called The Drake Center Difference.
What does The Drake Center Difference mean for you and your pet? Find out here.
In addition to a traditional Western approach to medicine, we offer an alternative approach that is influenced by an Eastern philosophy. Dr. Kathy Boehme is an integrative medicine expert, for those looking for a more holistic approach when it comes to caring for their pet. To learn more about an integrative appointment, go here.
2. How do the veterinarians and staff treat you and your pet? How many doctors are at the practice?
If you're in the market for a place to take your pets for their medical needs, we encourage you to come in for a "happy visit" and simply meet our amazing staff.
Here are what our clients our saying about the exceptional care they receive at The Drake Center: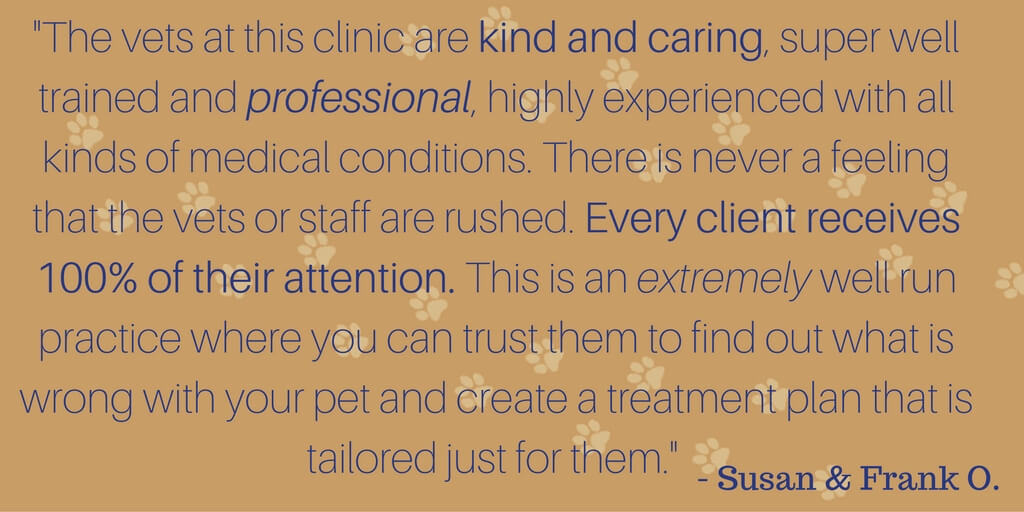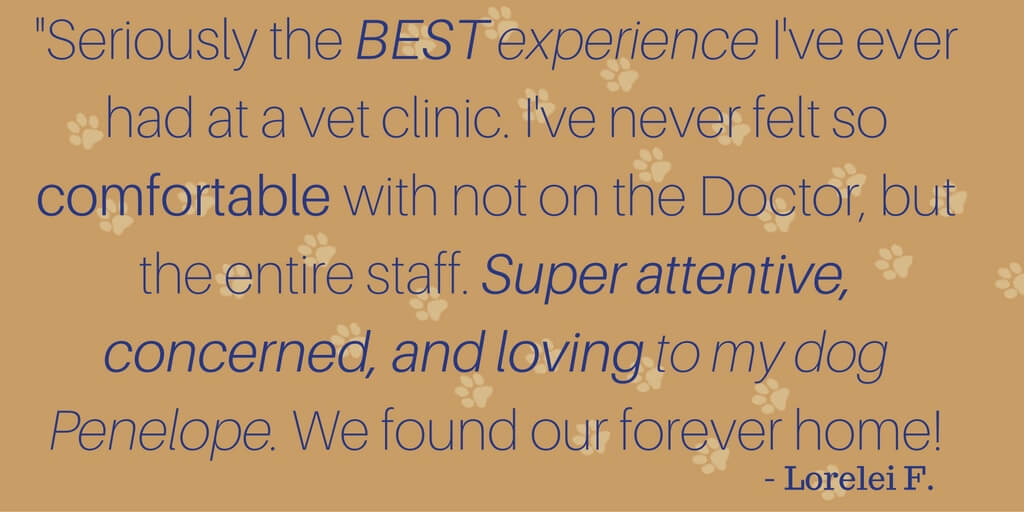 We currently have seven doctors on staff at The Drake Center. Our doctors believe in working together as a team. Therefore, when your pet as a medical issue, you are getting the wealth of knowledge from seven highly qualified and experienced professionals.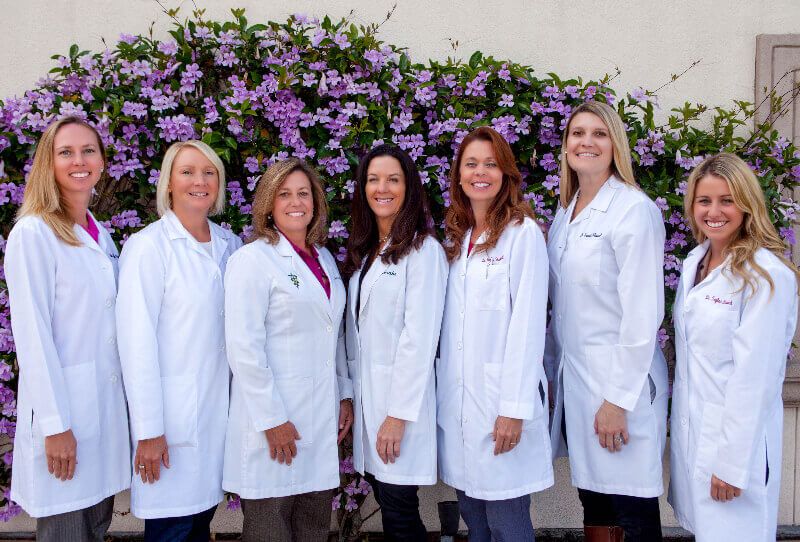 With more doctors on staff than many animal hospitals, we are always available- even for last minute appointments. In addition to being convenient, we offer the intimacy of being able to choose a specific doctor if you wish to do so.
3. Vet techs and assistants: Do they seem knowledgeable about and sensitive to animals?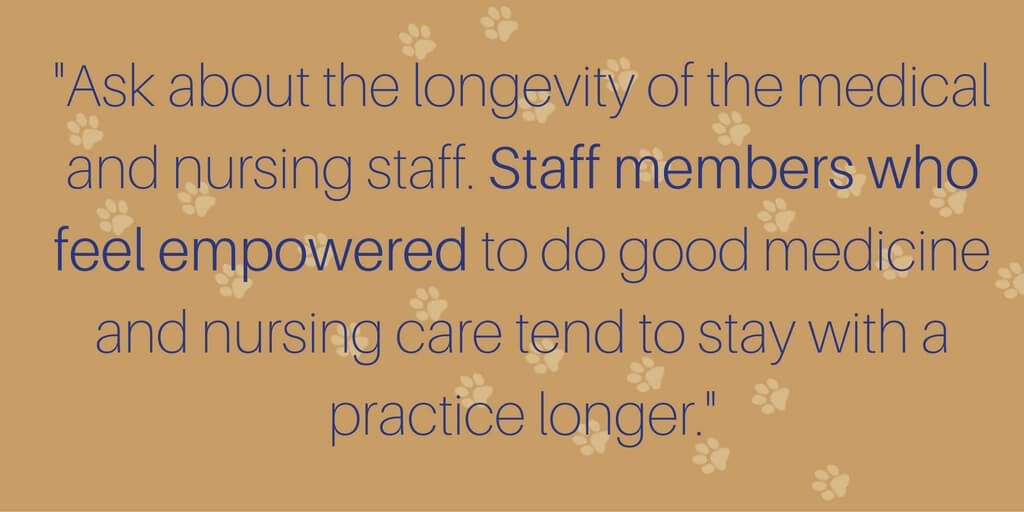 We pride ourselves in staffing amazing vet techs, tech assistants, and receptionists. Many have been working at The Drake Center for over 15 years and have a genuine passion for animals. In addition, we strive to make you feel like you are a part of our family from the moment you walk in the door.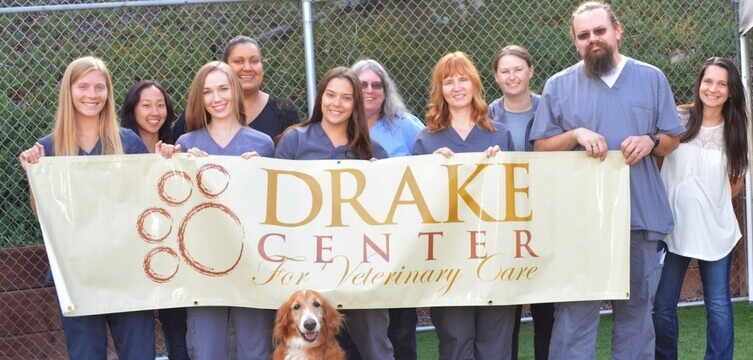 Here are some of the things that clients say about our support staff: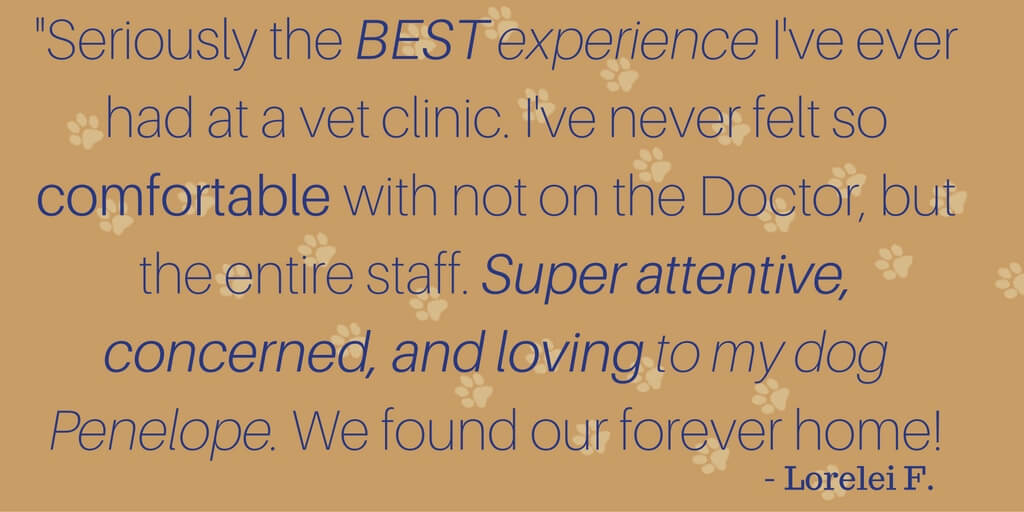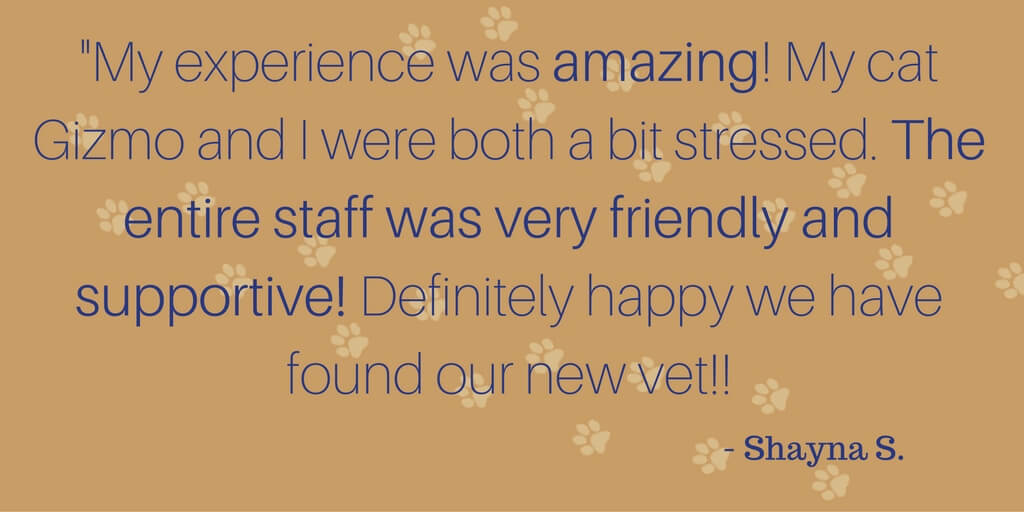 Meet our staff here!
4. Is your veterinary hospital accredited by the American Animal Hospital Association (AAHA)?
Did you know that only 12% of veterinary practices are accredited by the American Animal Hospital Association? AAHA holds animal hospitals to the highest level of care, requiring they pass a 900 point inspection.
We take great pride in the fact that we have been accredited for 11 years in a row.
To learn more about the importance of selecting an AAHA accredited hospital, you can read more here.

 
5. Are the clinic's office hours compatible with your schedule? Is the location and parking convenient?
We are centrally located in the heart of Encinitas. Just minutes from Rancho Santa Fe, Del Mar, Cardiff, and Carlsbad.

We are located in a stand-alone building, with our own dedicated parking lot.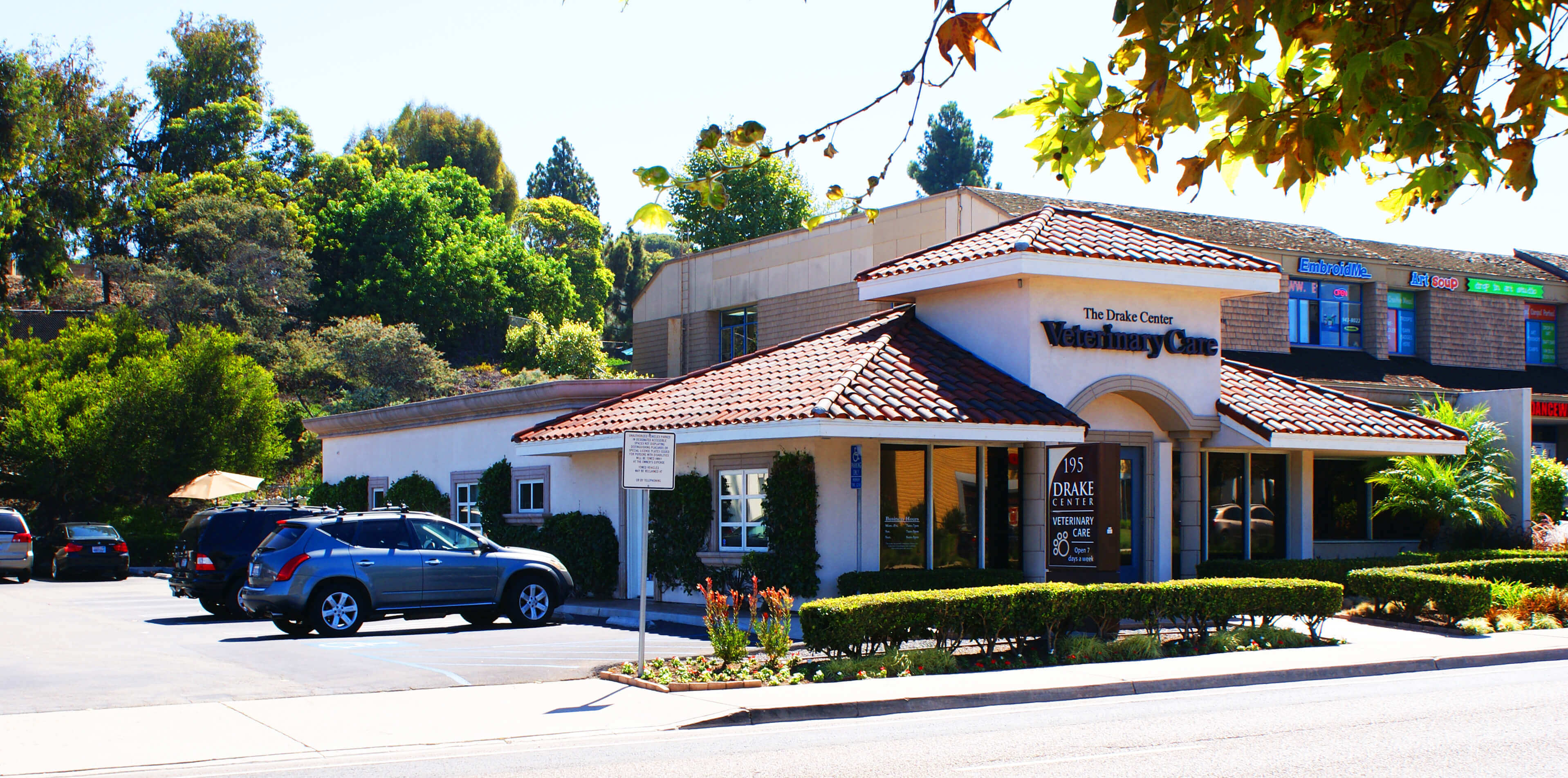 We know that finding the time to get your pet into the vet can be tricky, that's why (unlike most veterinary practices) we are conveniently open 7 days a week.

Monday - Friday: 7 a.m- 7 p.m

Saturday: 7 a.m - 5 p.m

Sunday: 8 a.m - 5 p.m

 
6. What medical equipment and services do they have/offer?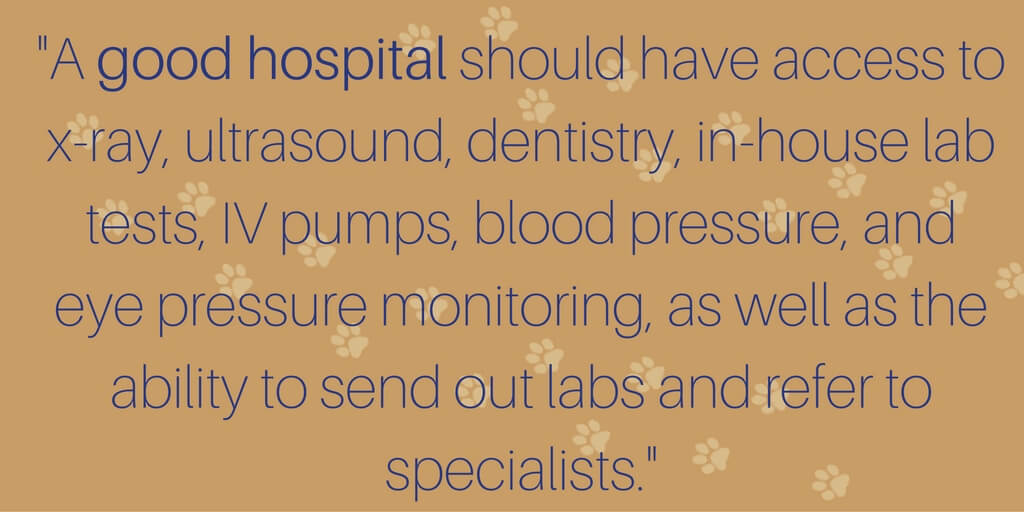 Yes, yes, and yes! We have all of that and more. To learn more about what services we offer for dogs go here, for cats go here.

 
7. How are after-hours emergencies handled?
If you find yourself in an emergency and we have closed for the day, we have a doctor on call until 10 p.m. If your pet needs immediate critical care, you will be directed to a referral, emergency hospital.

 
8. How do they handle referrals to specialists, if that's necessary?
If your pet's doctor determines that they will benefit from seeing a specialist, we will refer you over to a highly qualified and trusted specialist. Typical cases that we refer out for are oncology, dermatology, orthopedics, and ophthalmology at Veterinary Specialty Hospital or California Veterinary Specialists.

 

 
9. Are they involved in the local community?
At The Drake Center, we are passionate about giving back.

Our practice proudly participates in community events benefiting local organizations like Rancho Coastal Humane Society, Good Dog! Autism Companions and the FACE Foundation, as well as various schools, churches and community centers.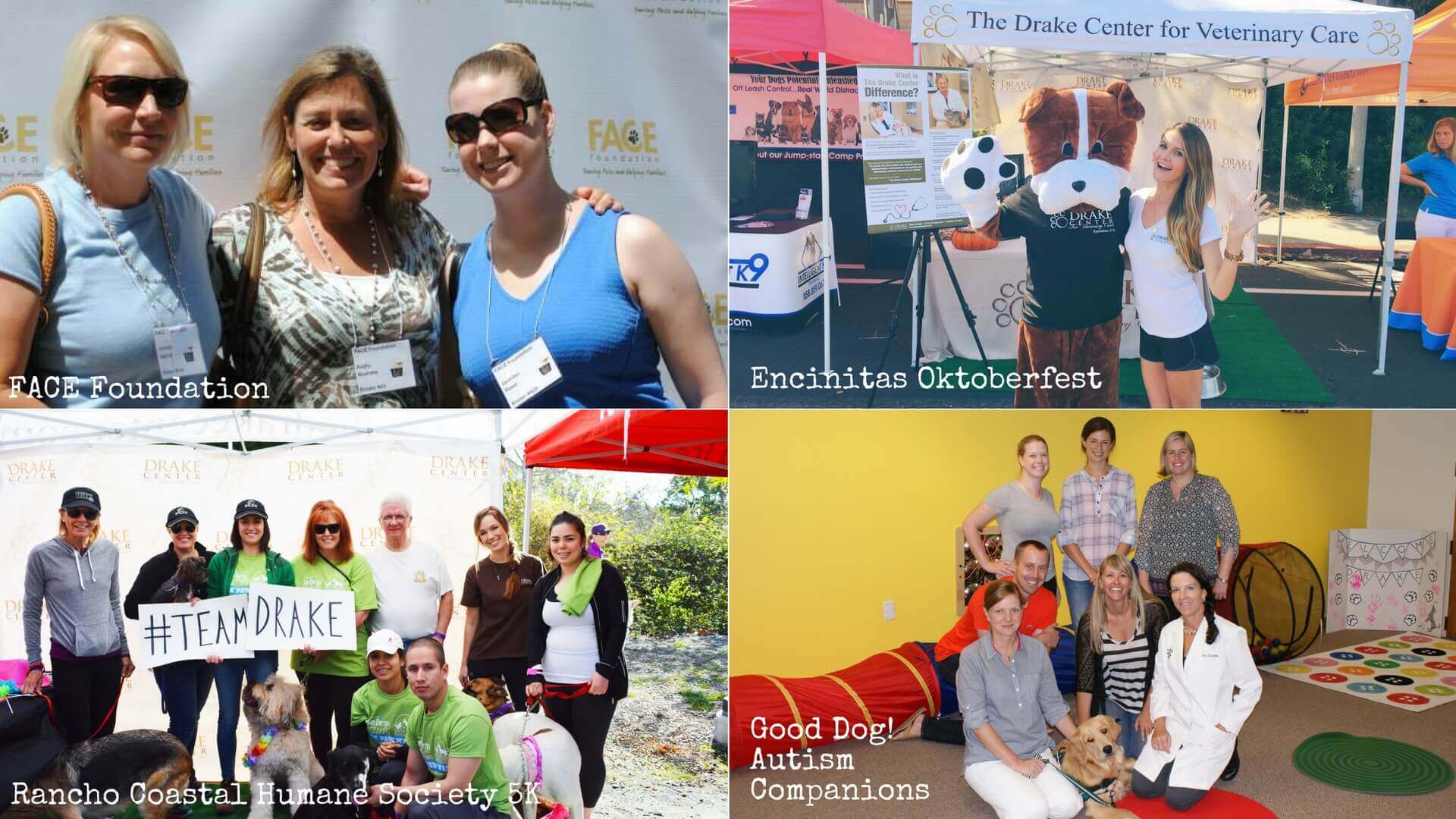 Over the years, we have donated time and resources to provide complimentary preventative care, including wellness exams, vaccines and flea control, to pets in need and raised funds to provide a facility service dog for local children with autism. In addition, The Drake Center holds its own community events and fundraisers, such as pet photos with Santa Claus, and donates all proceeds from these events back to community organizations.

Our community is not just our place of business- it is our home.