10 New Year's Resolutions Inspired by Your Pet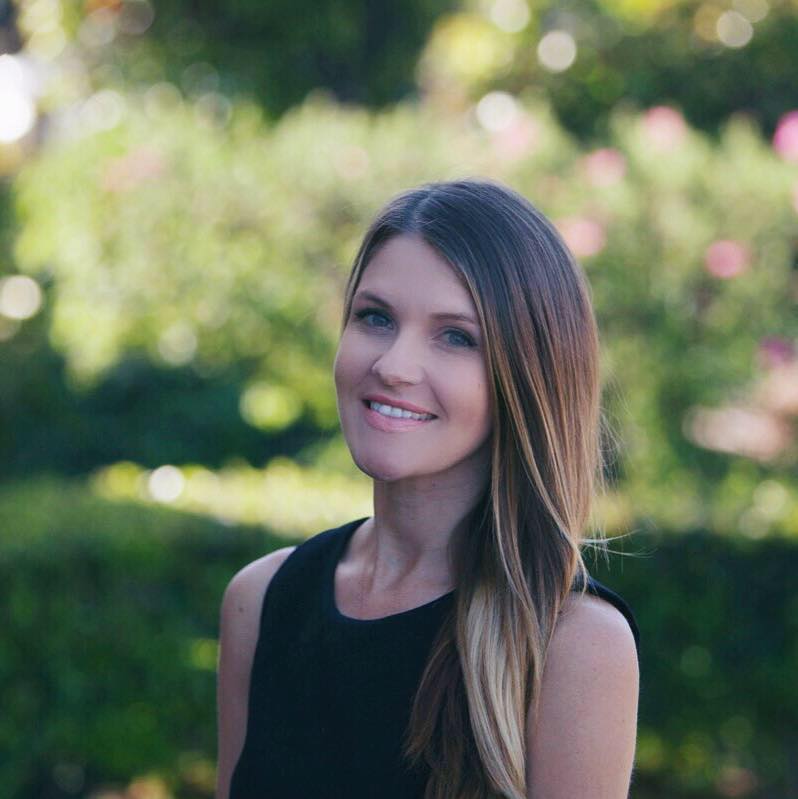 By Gabrielle Feldman
The new year is upon us and it's time once again to make some resolutions for the year ahead. There is no question that the bond between humans and animals is powerful and amazing. They teach us so many things about life. Which made us wonder… What resolutions could we make for 2018 inspired by our pets?
Check out our top 10 New Year's resolution inspired by the awesomeness of dogs and cats:
#1 Drink More Water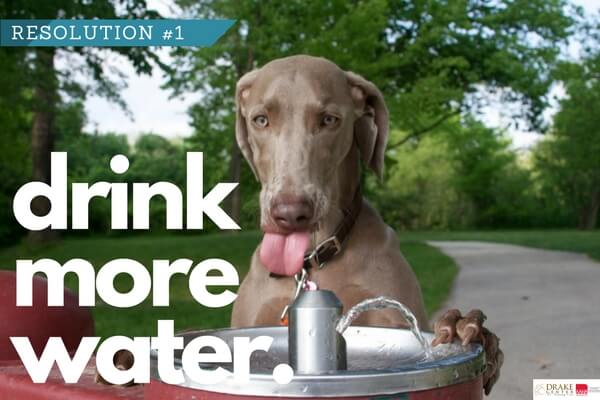 Did you know that the current recommendations for daily water intake are the same for humans and dogs alike? The rule of thumb for you and your dog are .5 to 1 ounce of water per pound of body weight, per day. When you see your pup take a sip, help it to remind you to take a sip, too!
#2 Look at Things From a New Perspective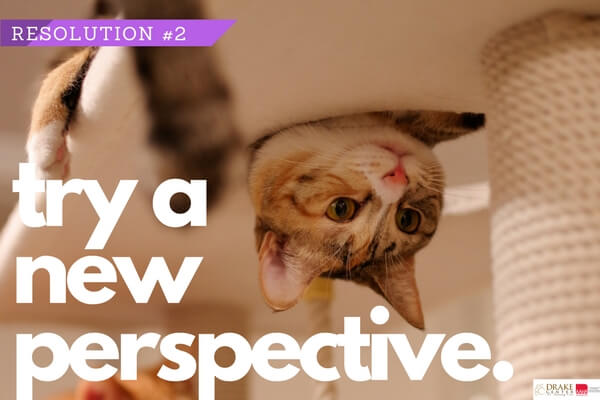 Stuck in a rut? Take a lesson from your cat on this one. Flip your head upside down, and look at the situation from a totally new angle.
#3 Play More Stress Less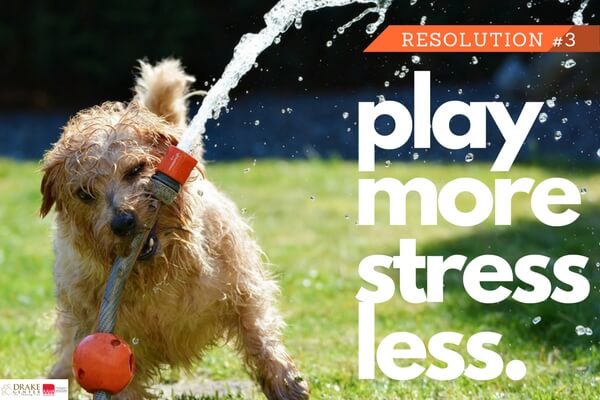 Plato said, "Life must be lived as play". Finding the time in life to play is an important factor to balance out the stressors in life. Bonus points if play time involves your pet!
#4 Love Unconditionally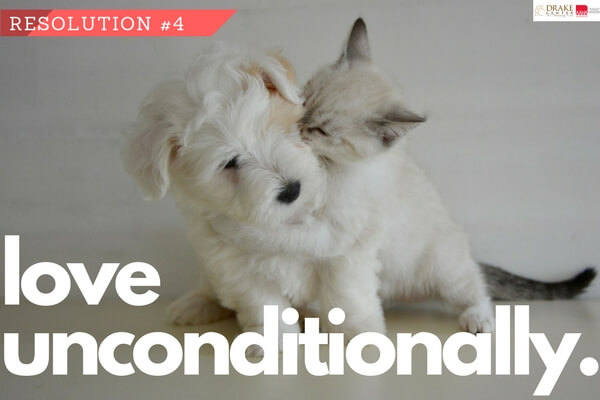 From greeting us happily at the door when we get home from work, to nuzzling us when we are having a rough day...If pets teach us one thing in life, it's how to love others unconditionally. How amazing would the world be if more people loved the way animals do?
#5 Challenge Your Brain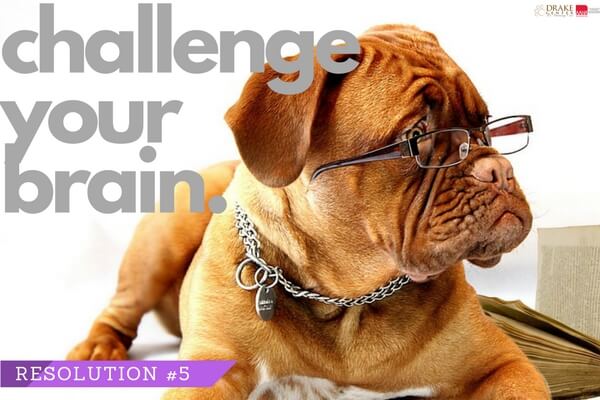 It's never too late to teach an old dog new tricks! Try a new hobby or activity that challenges your brain to keep it sharp.
#6 Relax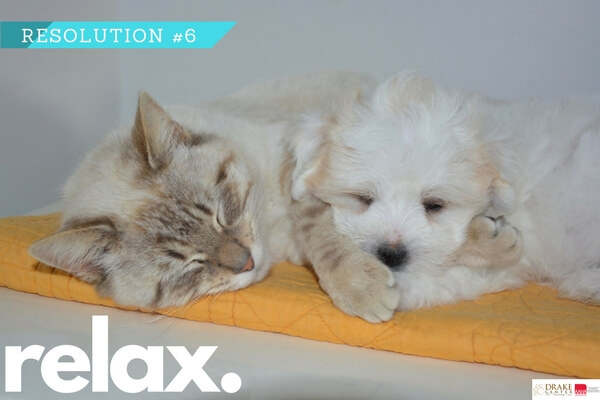 Did you know that cats sleep anywhere from 16-20 hours per day, and dogs sleep approximately 12-14 hours per day? If there's one thing our pets are constantly showing us--it's how to relax! You may want to keep the cat naps a little bit shorter though. Experts say that a power 30 is the perfect amount of time to help get you through the day.
#7 Go on Walks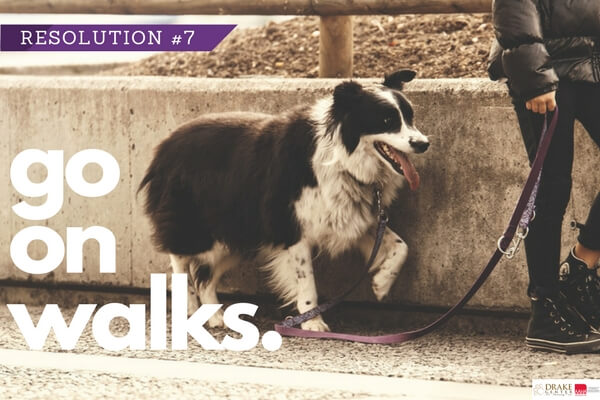 Studies show one of the biggest health benefits of owning a dog is improved cardiovascular health. Not only is it great for you, it's great for your dog as well!
#8 Smile More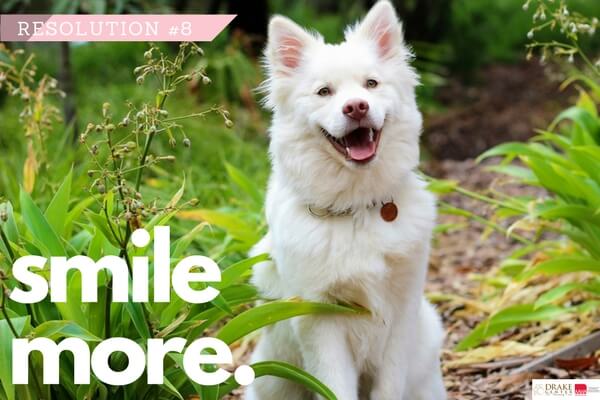 No doubt your pet already helps put a smile on your face. But did you know that people who smile more often see health benefits such as lower blood pressure, stronger immune function, and pain relief? It's even been proven that you could live a longer life!
#9 Live in the Moment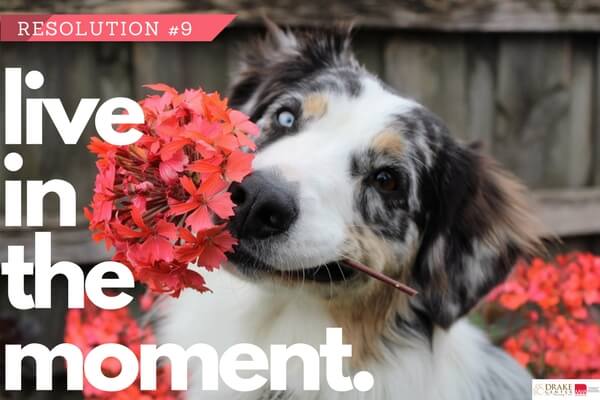 With so much going on around us, it is a constant challenge to stay present in the moment. When your dog is with you, he is not worrying about the past, or stressing about the future--he is just truly enjoying the moment he is currently in. Which is a little something we all could be better at!
#10 Get a Check Up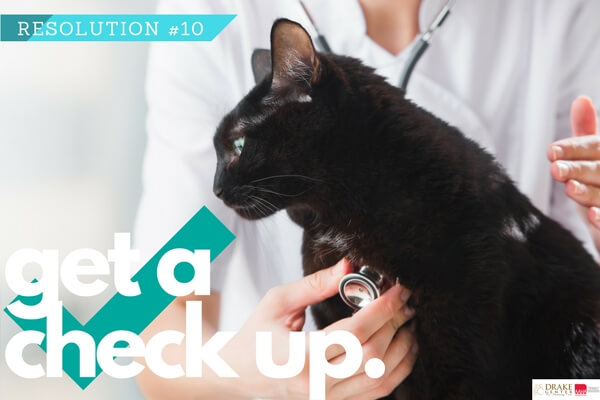 They say that the greatest wealth is health, and we couldn't agree more. Keeping up with annual exams is important for long term health--for you as well as your pet!
Need to get in touch? Feel free to contact us online or by phone, here.
Suggested Articles: