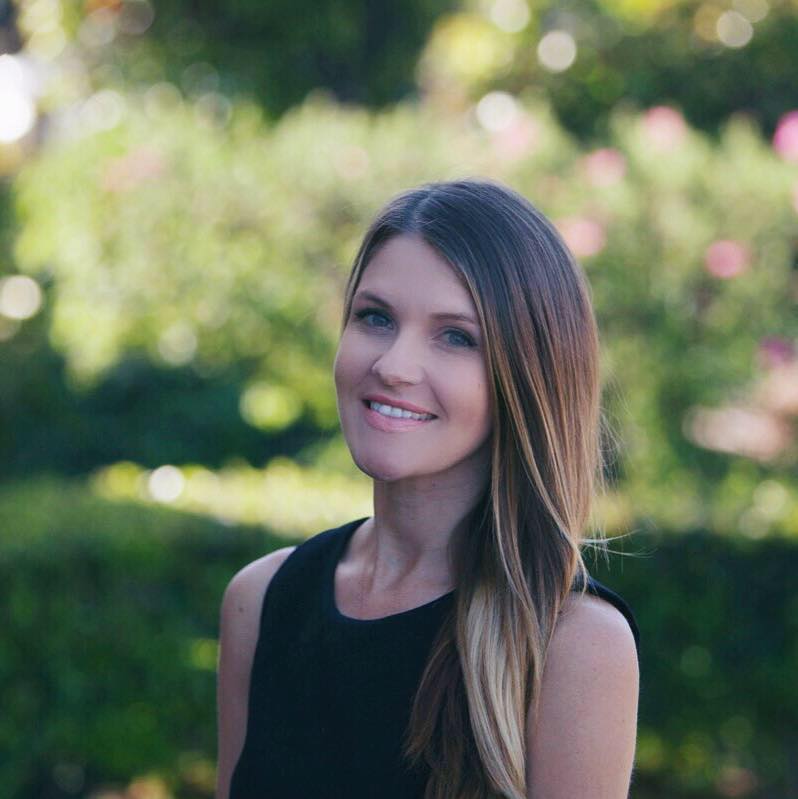 By Gabrielle Feldman
As the weather warms up, so does the temperature of your dog. Unfortunately, dogs do not sweat the way humans do, so the risk of heat exhaustion increases dramatically during the summer months.
Check out these quick tips to beat the heat:
Walk your dog in the early morning or afternoon, avoiding the middle of the day when it is hottest.
Avoid leaving your dog in a parked car, even if it is only mildly hot out. Remember, it only takes a few minutes to cause serious injury-even with the windows cracked.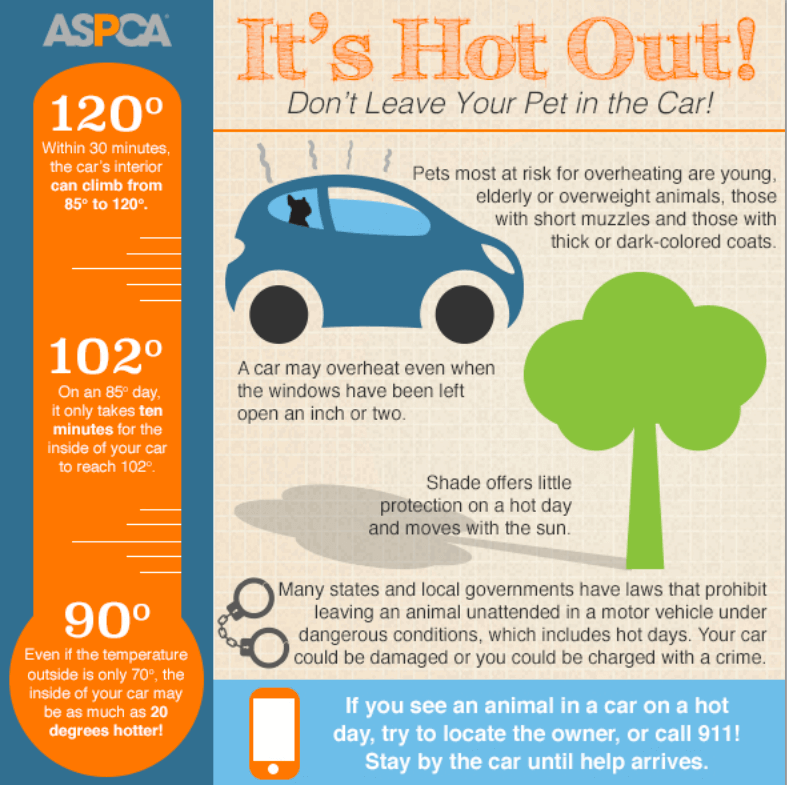 Image courtesy of ASPCA
Have water available at all times. If out walking, offer water to your dog about every fifteen minutes.
Indoor pets are only protected from the heat if the indoor temperature is kept cool. Try to cool down the house as much as possible before leaving. You may also want to consider leaving the air conditioning on a low setting, covering up windows, or leaving pets in a cool bathroom.
Don't forget that hot pavement can scorch paws! If it's too hot for you, it's too hot for them. Protective booties may help to prevent burnt paw pads.
Consider shaving dogs who have heavy coats.
In addition to these preventative precautions, you could offer them a nice cold treat. Check out these cool and easy dog treat recipes that are sure to be a hit this summer!
Frozen Coconut Oil and Blueberry Dog Treats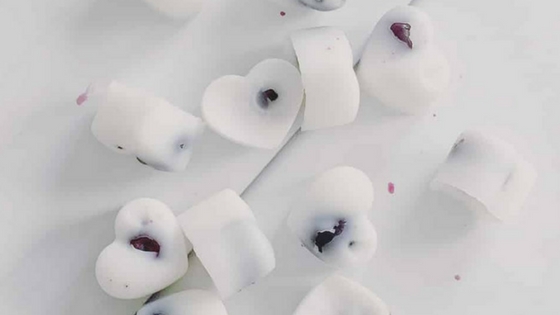 Image courtesy of Hello Nature Blog
Not only is this a sweet treat that will help cool down your pup, it may have health benefits too. It is believed to be beneficial for pets with inflammatory bowel disease as well as cognitive dysfunction. However, it's important to be aware that feeding coconut oil on a regular basis will increase the overall fat content in your dog's diet. It can also worsen pancreatitis. Every pet is different-the best thing to do is consult your veterinarian before giving your pet coconut oil on a regular basis.
What you'll need:
½ Cup coconut oil
Frozen blueberries
Small silicone heart mold
For full recipe and instructions, go here.
Yogurt Peanut Butter Banana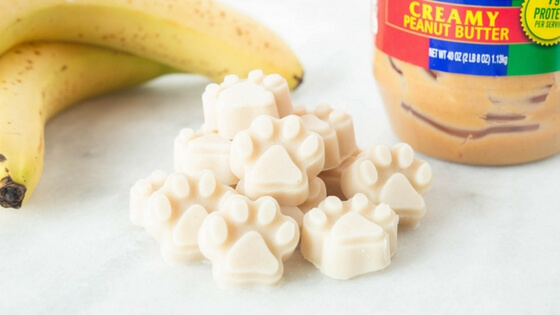 Image courtesy of Cooking with Janica
This frozen treat is so simple and perfect for summer!
What you'll need:
32 ounces plain yogurt. Yogurt is a great probiotic for your pup's tummy, and a great source of calcium. Just avoid buying any with artificial sweetener, especially those containing xylitol, which is toxic.
3 Tablespoons of peanut butter (check to make sure your favorite brand does not contain xylitol)
1 Large banana sliced.
For the full recipe and instructions, go here.
Apple and Chicken Pup Pops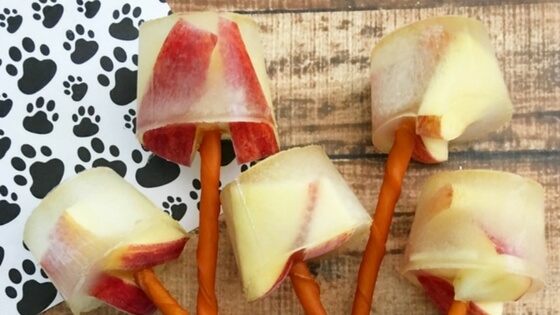 Image Courtesy of Frugal Coupon Living
Kids and popsicles during the hot summer months go hand in hand. This is a great idea to let your fur kids in on the action.
What you'll need:
½ Cup unsalted chicken broth
½ Cup water
1 Gala apple
Original recipe calls for pork rawhide sticks. We recommend swapping these out for Enzy-Chews that we carry at the center. Not only are these more easily digestible, they have an added benefit of tartar control.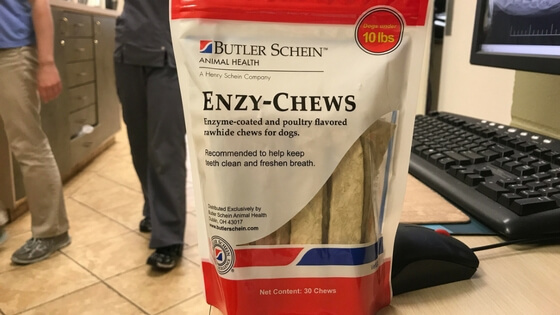 For the full recipe and instructions, go here.
The next two treat ideas may not physically cool down your dog, but they are just too "cool" not to try!
Unicorn Bone Treats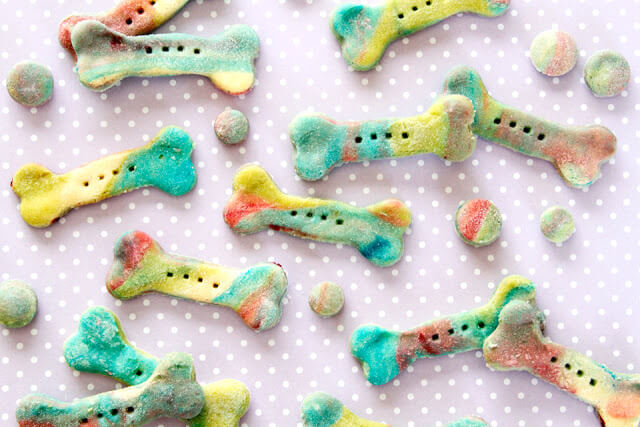 Image courtesy of Dalmation DIY
Move over Unicorn Frappuccinos, this treat is for the dogs. This dog biscuit is simple and simply cute!
What you'll need:
¼ Cup unsalted chicken broth
¼ Cup low fat milk powder
1 Egg
1 Cup rice flour
For the full recipe and instructions, go here.
Peanut Butter Dog Donuts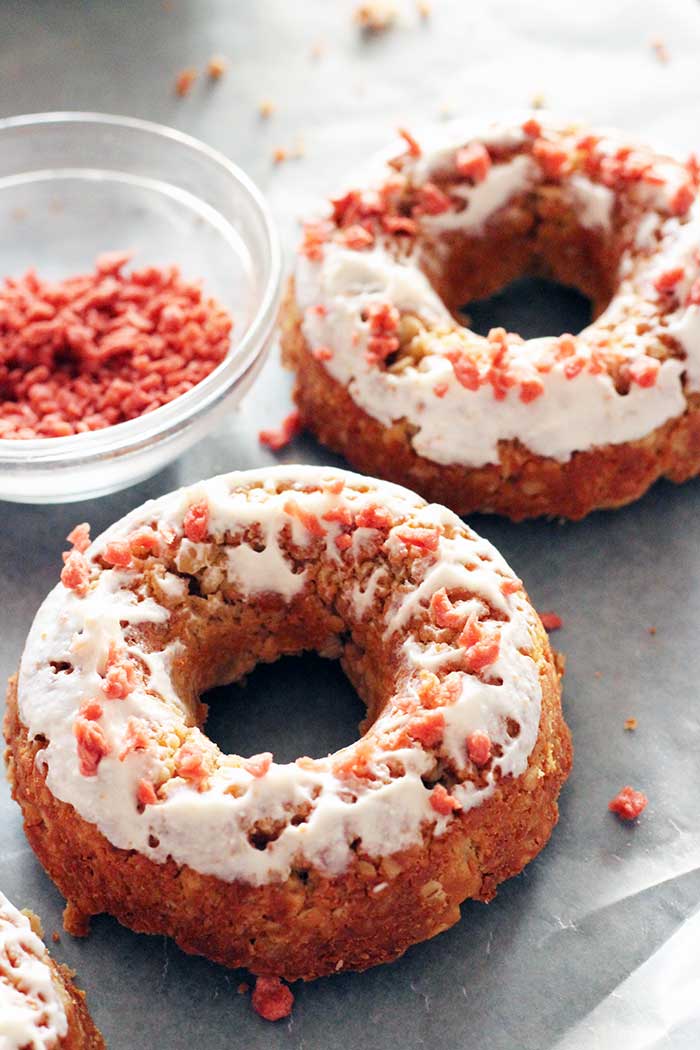 Image courtesy of Sunny Day Family
Now your pup can partake in a little bit of donut indulgence with the family. This easy homemade dog donut is sure to have your dog begging for seconds!
What you'll need:
1 Cup flour
1 Cup Oats
⅓ Coconut oil
½ Cup peanut butter
2 Eggs
Plain Greek Yogurt
Bacon Bits
For the full recipe and instructions, go here.
**Just a reminder that treats are just that-treats. They are meant to be an occasional way to dote on your dog. Every pet is different, it's best to consult your veterinarian if you have any dietary concerns. If you have any questions, feel free to contact us here.
Suggested Articles: